I'll meet You at the Rendevous is American artist Ian Tweedy's first solo show in Italy.
We met him in Bergamo, at the GAMeC - Galleria di Arte Moderna e Contemporanea where his exhibition is running in parallel to Sterling Ruby's show, both curated by Alessandro Rabottini.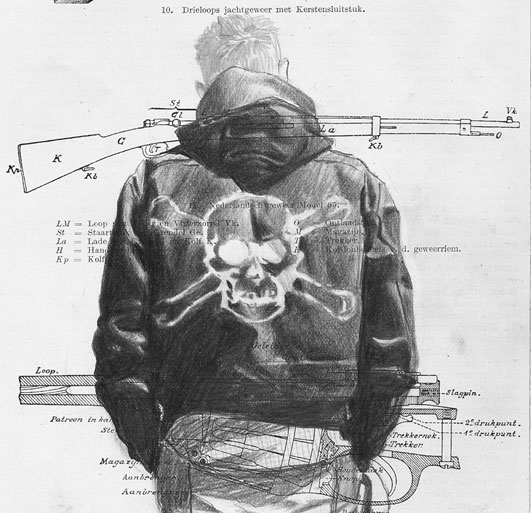 Tweedy was born in Germany and spent his childhood and adolescence in military bases around Europe due to his father's military career: they settled in Italy eventually where he attended art school at NABA Nuova Accademia di Belle Arti in Milan. We talked about his background on the road, when he was a young writer and tagger, about history and drawing, being himself a talented and compulsive draftsman.
The interview is in Italian.