We're back with YASS! DIGITAL MASTER CLASS PROGRAM

A series of online talk to go behind the scenes of audio production with exceptional sound artists and producers.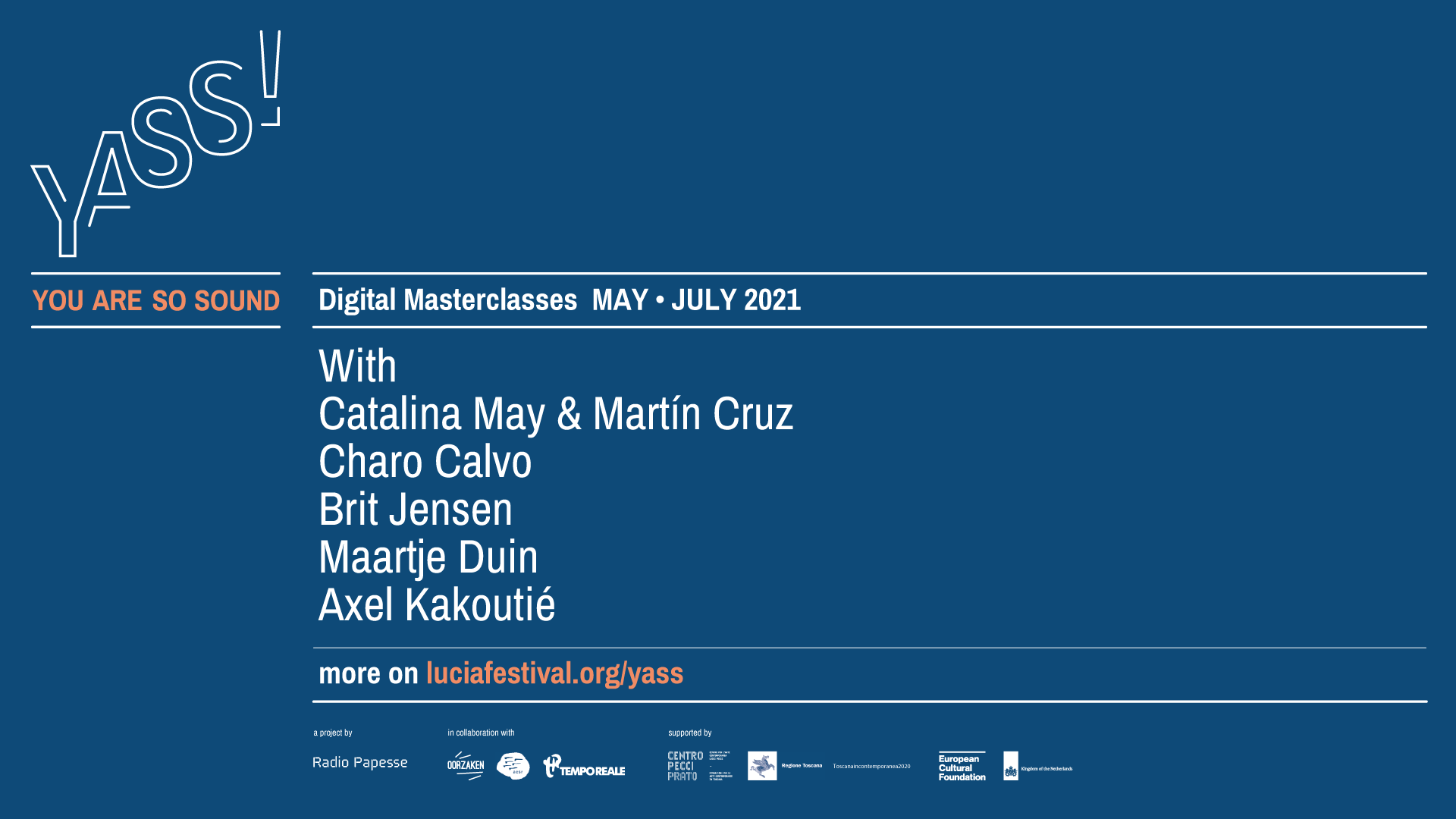 MAY 14th | Las Raras [Catilina May & Martin Cruz]
MAY 21st | Charo Calvo
JUNE 4th | Brit Jensen
JULY 2nd | Maartje Duin & Axel Kacoutié


BOOK YOUR SEAT
The series is meant to give a wider community of people interested in audio production, the possibility to listen to diverse perspectives, voices from different latitudes, aesthetics, genres, methodologies, hints into audio storytelling. Each masterclass will provide participants (small groups to foster interaction and dialogue) with tools and behind the scenes to learn how to break formats and expectations, how to surprise and find one's voice.
And here we are, with our Spring & Summer Calendar!
14th MAY 2020, 6.00 PM (CET)
Catalina May & Martin Cruz
Cruces en el desierto | Behind the scene
for how long: 2 hours
N° participants: 20 people max

We had to cancel this class last December and here we are to catch up with Catalina May & Martin Cruz and we will dive behind the scenes of their award-winning Cruces en el desierto, an episode of Las Raras' series La Frontera. Catalina and Martín will take the participants for a journey into their working process between journalistic investigation, archive materials, field recordings and sound design.
21st MAY 2021, 6.00 PM (CET)
Charo Calvo
A sound is not just a sound
in collaboration with Atelier de Creation Sonore et Radiophonique, Bruxelles
for how long: 2 hours
N° participants: 20 people max

A lot of our spatial experience of the world is learned through listening. Sounds need space to exist. In audio stories, the three-dimensional experience of space has to be translated into the narrative architecture of the story. This demands imagination, aural imagination, and the belief that sounds - as our daily experience theach us - can trigger associating thinking. Charo Calvo - a Spanish internationally awarded electroacoustic composer and sound designer (Palma Ars Acustica 2014 , Phonurgia Nova Awards 2017, Prix Marulic 2018, Grand Prix Nova 2019 and shortlisted for Prix Europa and Hearsay Prize) will help the participants understand these associations and sound design to create surprising soundscapes.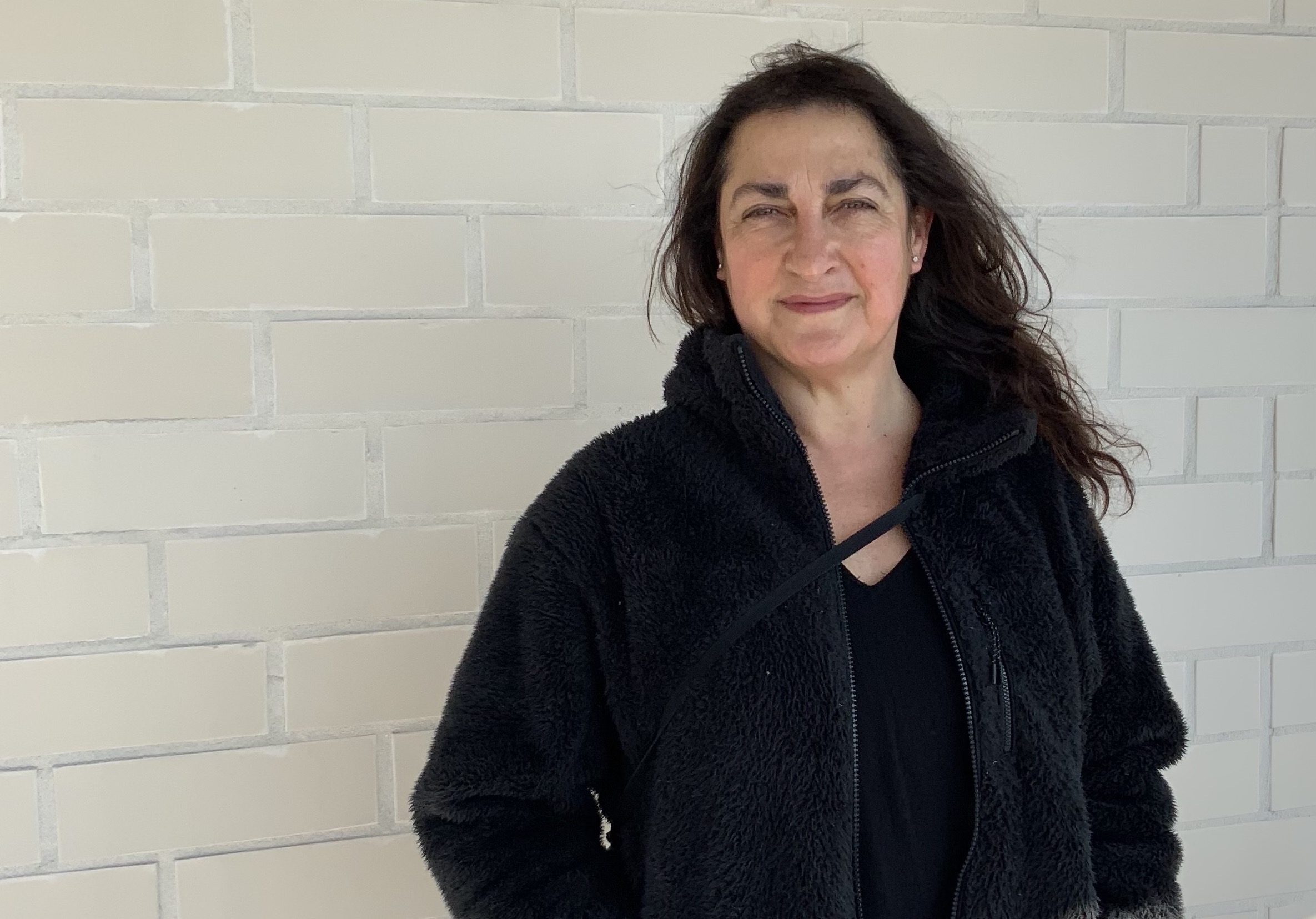 June 4th, 6.00 PM (CET)
Brit Jensen
Risk yourself - how to record (difficult) conversations
for how long: 2 hours
N° participants: 20 people max

Recording with people is what Brit Jensen does and what she loves doing. However, interviewing is also an extremely difficult discipline. How do you ask difficult and sometimes painful, sometimes awkward questions? During this master class Brit will share some thoughts, show examples of where she has failed and succeeded, and talk about why she thinks risking yourself is the key to good interviews.
Brit Jensen is a Danish radio documentary maker living in the Czech Republic. She has produced audio documentaries for various radios abroad: BBC, ABC, Danish Radio, but the majority of her work has been made for and broadcast by the Czech Radio where she also, since 2015, has been working as head editor of the youth documentary programme. She also works on investigative audio series in collaboration with fellow radio producers and journalists.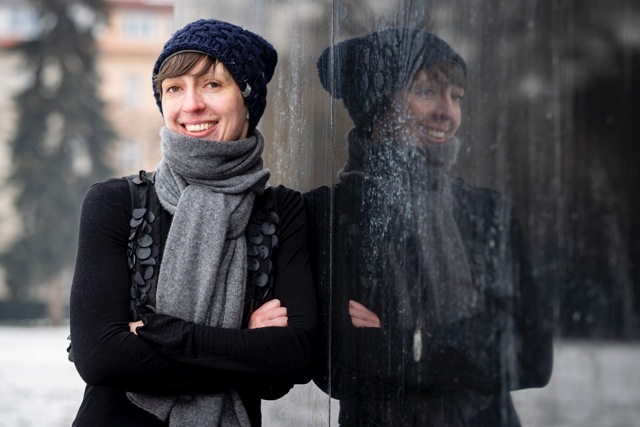 2nd JULY
in collaboration with Oorzaken Festival, Amsterdam

9.45 AM
Martje Duin
Regarding the Pain of Others
Walking the line between moving your listeners and tear-jerking

The beauty of audio storytelling is in the emotion. But some emotions can feel too big to touch upon. Martje Duin's podcast The Plantation of our ancestors, about the legacy of Dutch slavery, deals with the racial dimensions of historical pain. Maartje Duin talks about her editorial decisions and doubts regarding the pain of others. How do you convey these emotions to the listener in a way that doesn't feel cheap or exploitative? How do you deal with your own emotions?


Maartje Duin, photo by Frank Ruiter


11.45 AM
Axel Kacoutié
Art or Function: how context informs creativity

Limitation breeds creativity. You may have a mind block or think that you have been given the most uninspiring of subjects to work on. However, in this 90-minute talk, audio artist and poet Axel Kacoutié will reveal to the participants that there's magic in the mundane. Whether it's for an abstract audio piece or a daily news podcast - such as Today in Focus, The Guardian's daily podcast he's the composer and sound designer of - there will always room for artistic interpretation in your audio productions that honour your creative flare.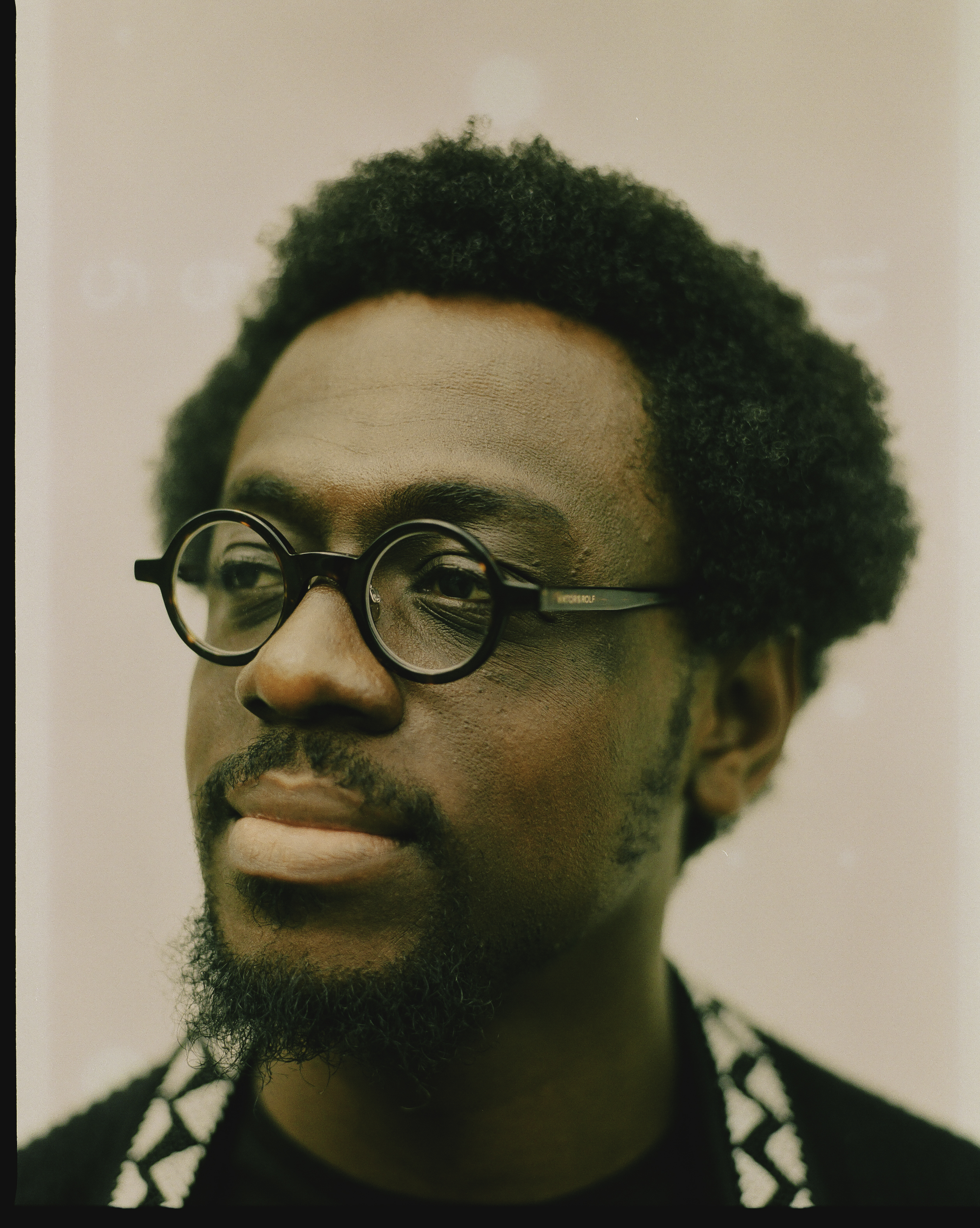 Axel Kakoutié, ph. by Francis Augusto
YASS! is supported by


In collaboration with